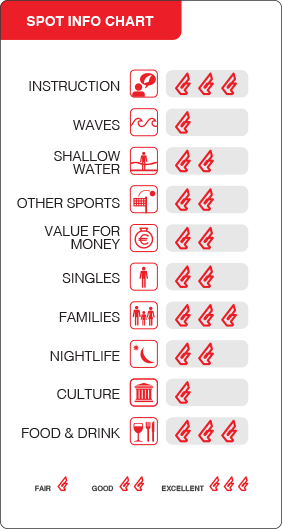 If you have never lived on a luxury catamaran with heaps of comfort and space), it might be difficult to imagine what can be really expected.
FBC Grenadines is a truly modern and luxurious 47 foot catamaran with 4 spacious double cabins, and each with an en-suite bathroom with shower and electric toilet (a must!). You will enjoy the rest of the premises, with a fully equipped kitchen and additional fridge for drinks only, another must after a long hot day riding!. What else ? Well, a huge trampoline at the front to chill and enjoy the action and stunning undisturbed sunsets, a shaded sitting area, spacious galley and mess deck , BBQ, full navigation and safety system of course, flat screen TV, email, dinghy with 15 hp, tons of NKB kite equipment for you to test (sometimes in world avant premiere !), Fanatic SUP, snorkeling equipment and much more ! There is always enough NKB equipment to satisfy all riders and discover some of the sweetest toys on earth when it comes to TRUE kiteboarding.
Maybe that still does not tell you really what to expect ... so how about a sample of a typical day onboard.
Wake up in yet another magical location and enjoy an energy packed tasty breakfast before a little swim or SUP or snorkeling session … or a lazy snooze on the deck.
First kite session of the day before lifting the anchor and choosing the next spot. Ride hard but keep some energy, the day is still long !
As soon as the boat is underway, the fishing lines are cast and you can be sure to enjoy almost daily some delicious fresh fish (tuna, dorada, barracuda) – a feast that always tastes better when you have caught it yourself.
Upon arrival onto the next island, you enjoy a fresh lunch to get ready for more action in the afternoon. You can hit the water for some more kitesurfing, join your lesson or simply wander ashore to explore and discover the local life on postcard-like beaches where time seems to have a whole different meaning
Back on the boat at the end of the session for a nice hot shower and tasty sundowner drink.
The rest of the evening depends on the mood: Stay onboard and relax after a nice dinner and watch the video of today's action, or head ashore for some true local cuisine, vibes and cocktails made in the Caribbean ... (no worries, the crew will bring you back to your cabin )
Crash in your bed, falling asleep while listening to the wind and getting ready for another day just as cool as that one, just different, and where maybe you'll decide to do a bit of wakeboarding or even why not learn how to sail !
The only thing you will run out of is time, because you simply don't want it to end. Ever.